CineStill
Regular price
Sale price
$16.25 USD
Unit price
per
Sale
Sold out
27 items left
CineStill 800T. Make your film photos look like the movies!
Cinestill 800T is a unique color film for still photographers. This ISO 800 speed tungsten balanced color negative film is based on the same gold standard motion picture technology used by top cinematographers around the world. Designed for difficult low light tungsten situations, this flexible film is suitable for use in different lighting situations to achieve a variety of looks.
Film Size: 35mm
Type: Color Negative Film
ISO/ASA: 800
Exposure Count: 36 
Chemical Process: C-41
Share
View full details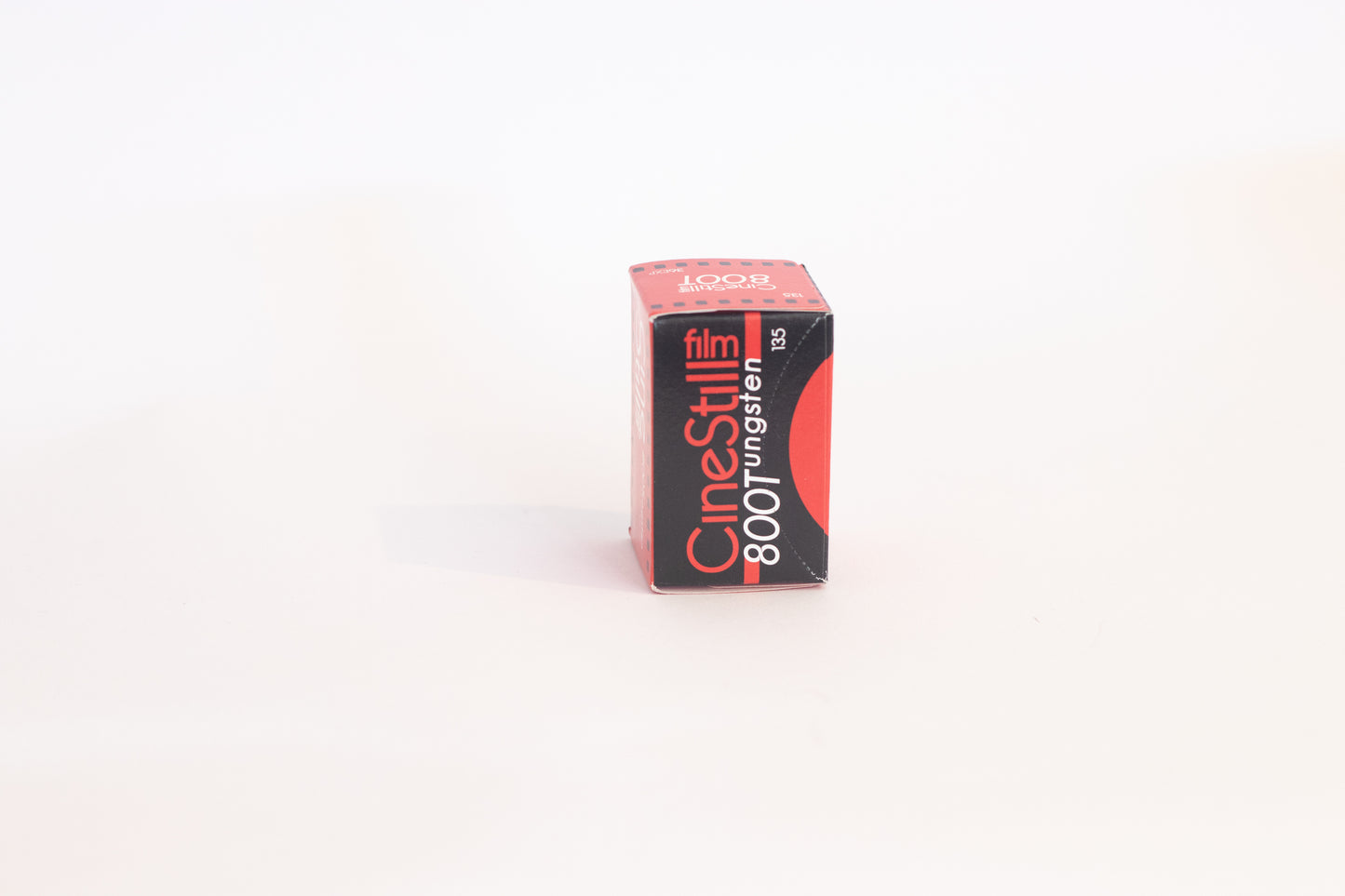 SOME COMMON QUESTIONS
Do I really need to store my film in the fridge?

If you are going to use in a few weeks you'll most likely run into no issues keeping your film on your desk. But film does expire, and if you want it to last longer keep your film in a cold dark place (like a fridge!)
Where can I get the photos developed?