HEART BREAKER CAMERAS
Regular price
Sale price
$11.00 USD
Unit price
per
Sale
Sold out
3 items left
Ilford HP5 Plus has become a fan favorite among black and white film photographers, here are some characteristics Ilford mentions, 
Uses our more traditional emulsion making methods.
HP5+ has evolved over many years to become an extremely flexible and robust film.
Has extremely good exposure latitude and is very tolerant of under/over exposure.
Images have a excellent sharpness and with a traditional look and feel.
Flexible choice of developers, robust to over/under development.

Good push characteristics EI 400 - 3200
I find hp5 to be more versatile over around, but it comes down to personal preference, I suggest trying out both!

Listing is for one (1) Roll
*****This film expired in 2022, meaning you will notice almost NO effect but it is still technically expired******
Film Size: 120
Type: B&W Negative Film
ISO/ASA: 400
Exposure Count: 36 
Chemical Process: B&W (we sell chemicals to develop your own!)



--------------

We are a small camera store located in Brooklyn NY. We try our very best to make sure everyone can get their new favorite camera. If you'd like help deciding or have any questions on what type of camera or film would fit you - please reach out!

We have fully refurbished and cleaned cameras on our shop and we also offer developing and repairs, as well as developing supplies to develop your own film.

With much love,

Griffin @ Heart Breaker Cameras

Tag us @heartbreakercameras !

Share
ORDER OVER 250 COME WITH SIGNATURE CONFIRMATION
View full details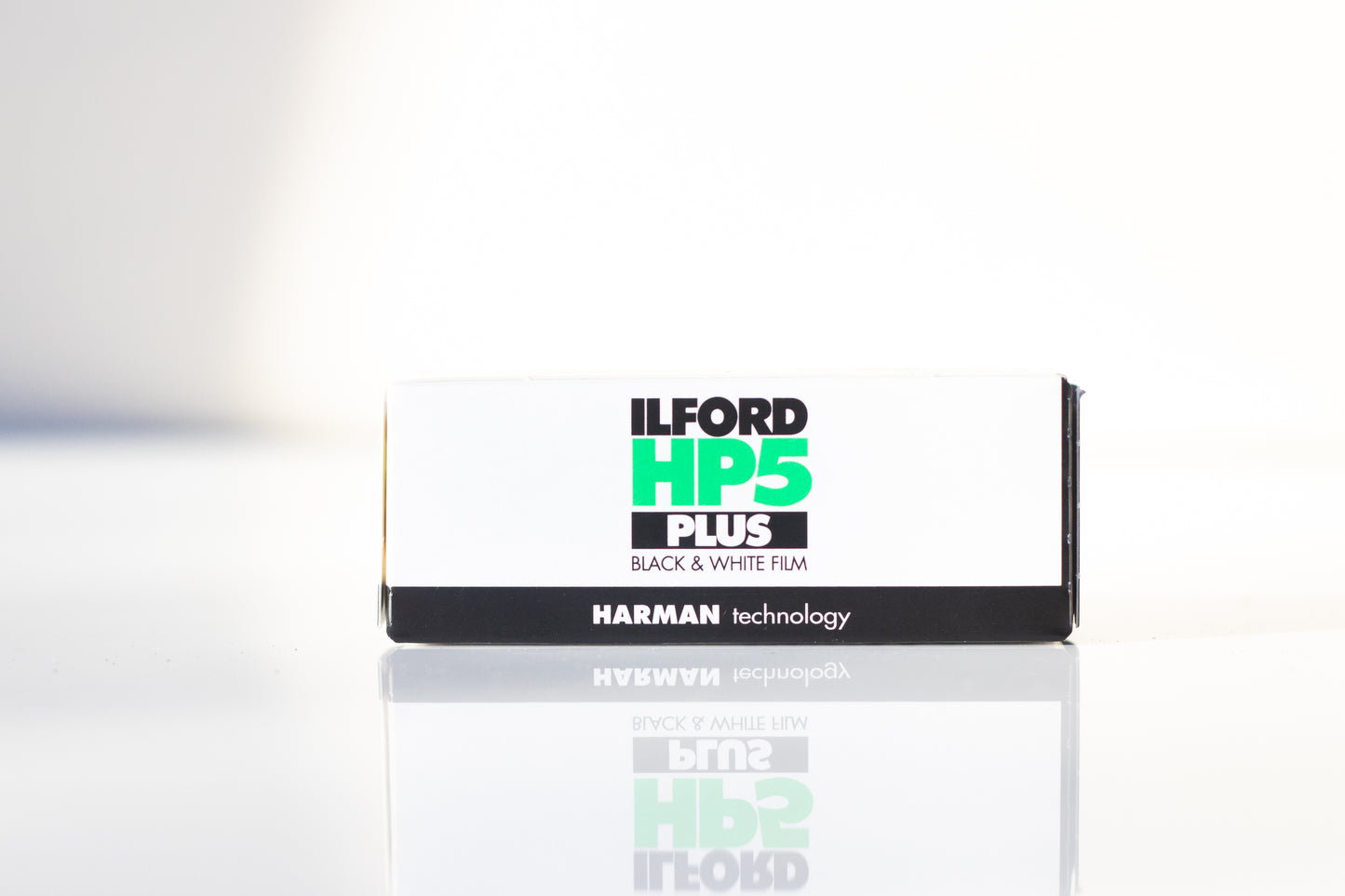 Answer your customers' common questions
What does this product come with?

All our cameras come with a battery if necessary, and free camera support if needed! In order to lower prices we no longer offer film with each camera, there are film stocks on our shop page!
What if I don't like my camera

Unfortunately we do not offer returns for preference, but if you have any questions or issues with your camera please reach out and we can help you! In the case of a deffective item, a return or replacement is always guaranteed - quickly.
Where can I get the photos developed?