Ilford
Regular price
Sale price
$8.99 USD
Unit price
per
Sale
Sold out
9 items left
Ilford Delta 100 Professional is an average speed black and white negative film producing extremely sharp results on an even grain pattern. It can be shot at 50-200 for similar resulted or pushed up to 1600. Mostly used for sharpness and low grain projects, it is a favorite film of students and pro's alike. 
 Listing is for one (1) Roll.
Film Size: 35mm
Type: B&W Negative Film
ISO/ASA: 100
Exposure Count: 24 
Chemical Process: B&W (we sell chemicals to develop your own!)
--------------
We are a small camera store located in Brooklyn NY. We try our very best to make sure everyone can get their new favorite camera. If you'd like help deciding or have any questions on what type of camera or film would fit you - please reach out!

We have fully refurbished and cleaned cameras on our shop and we also offer developing and repairs, as well as developing supplies to develop your own film.

With much love,

Griffin @ Heart Breaker Cameras

Tag us @heartbreakercameras !
Share
View full details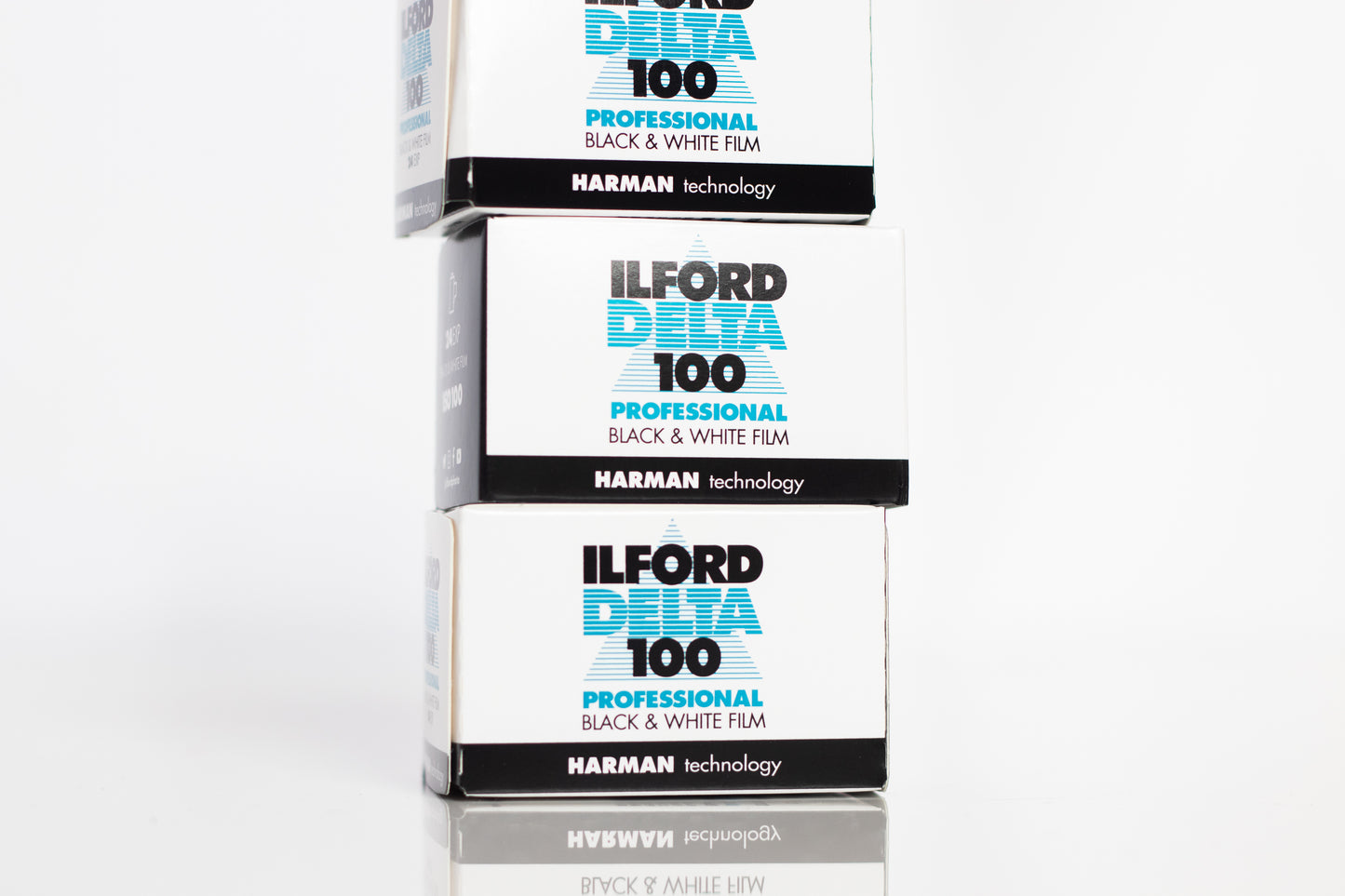 SOME COMMON QUESTIONS
Do I really need to store my film in the fridge?

If you are going to use in a few weeks you'll most likely run into no issues keeping your film on your desk. But film does expire, and if you want it to last longer keep your film in a cold dark place (like a fridge!)
Where can I get the photos developed?